PLEASE SUPPORT US
(securely via PayPal)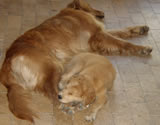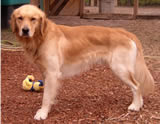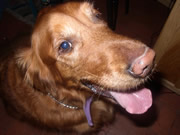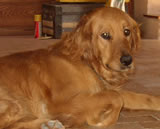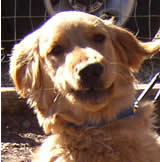 Golden Retriever Rescue of New Mexico is a 501 (c) (3) non profit. We have been in business for about 11 years and have successfully placed more than 750 Goldens. We are here to help dogs find loving homes and to help you find a perfect match.
We work hard to make sure that you have a dog that suits your family and your life style.
Here is the process for getting a dog:
Fill out our adoption application here.
Call us to talk
Join our email list to hear about our dogs
See our currently available dogs. Generally, we have more dogs that are posted on the site.
We do have a waiting list. We place dogs by match rather than place in line. The more information you provide in your application, the better we can match. What we care most about is your ability to provide a loving home suited for your dog. Be honest and share as much as you can about the particularities of your household. You your really want a couch potato, tell us. If you love seniors or dogs with special needs, tell us. If you run 5 miles a day and want a triathlete to run with you, tell us that too.
We are always looking for foster homes. Foster parents have first priority in adopting dogs so you might want to consider fostering while you are waiting for your doggie to arrive.
Applications will be received by:
In Albuquerque or Northern New Mexico:

Kathleen (505) 345-3737
kathleen@radiantrecovery.com

Or FAX to (505) 345-3057.