Sat 15 Feb 2014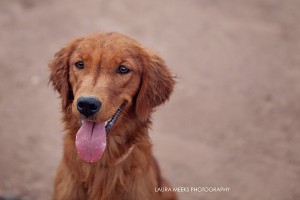 So we have another one of these tiny *goldens*…Hailey is about 25 pounds. We are assuming she is from the same breeder in Carlsbad that brought us Angie and Marti. When she arrived, it appeared that she had only been kept in a cage. She was ravenous and had no social skills. She has learned to be a house dog, to walk on a leash and to act more like a Golden than a Welsh terrier ..(we had Marti tested for her DNA because we were so intrigued).
She is doing really well with my two dogs who are doing most of the socialization. She is a tiny little ball of energy. She, like her cousins, is brilliant, athletic and willing to learn anything. The good news is that she does NOT jump fences.
Email me if you want to meet her. Make sure I have your application here
kathleen@radiantrecovery.com
ps that is actually Marti's picture, LOL. But she looks just like her.