Luke and Lucy's Owner decided to keep them. Sorry to all of you who were interested.
Luke and Lucy are both 5 years old. They are wonderful loving Golden's. Luke is from Tennessee (agility lineage) and Lucy is from Atlanta, GA (hunting lineage). Their owner (Neil) passed away unexpectedly in January of this year.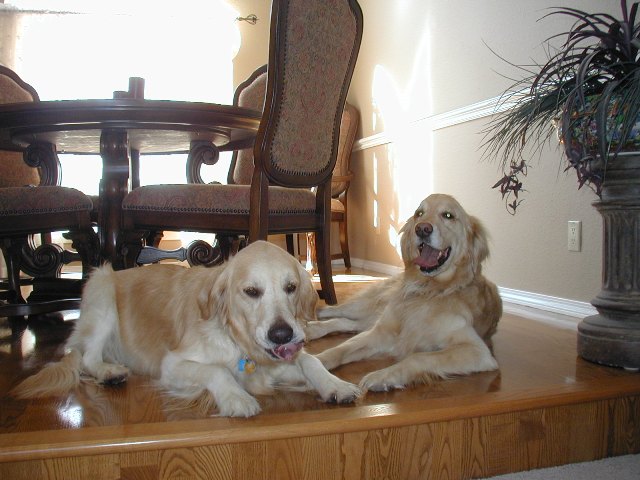 L&L are not problem children. They don't dig in the yard and they don't chew on furniture or shoes or clothes. They are potty trained and are both "fixed." They know the basic commands wait, stay, lie down, sit. When I go to put their leashes on, they both sit down while I attach. They are wonderful dogs and easy to love.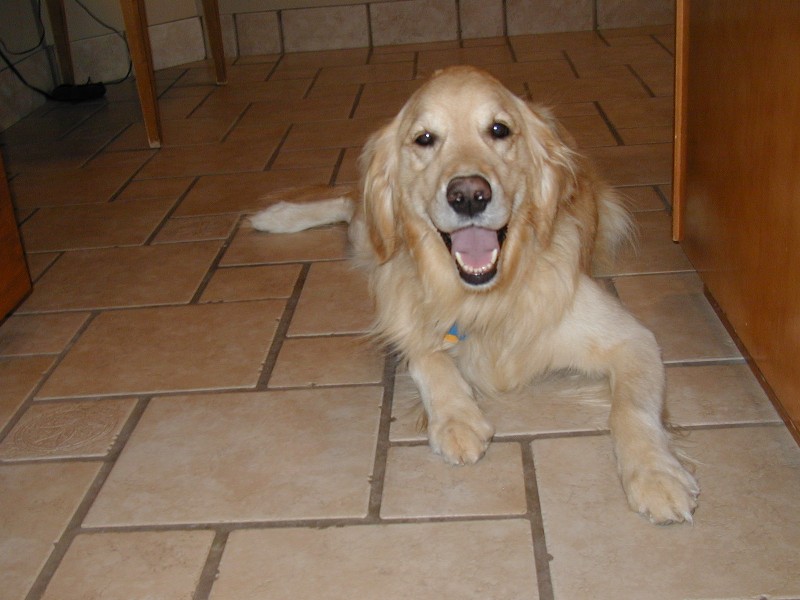 Lucy's personality will warm your heart. Because of her hunting instinct, she's always carrying the largest dog toy she can find and will always greet you with something in her mouth.
Luke's personality will make you laugh. Luke has a quirky little smile. When Luke approaches you his whole body is a wiggle-smile. Luke won second place in a dock diving contest when he was two (cute story from previous owner).
Luke and Lucy need to stay together. My wish for them is that we can find a home where they will be thought of as family members and treated lovingly.
If you are interested in seeing them, please call Patti at 275-9481.