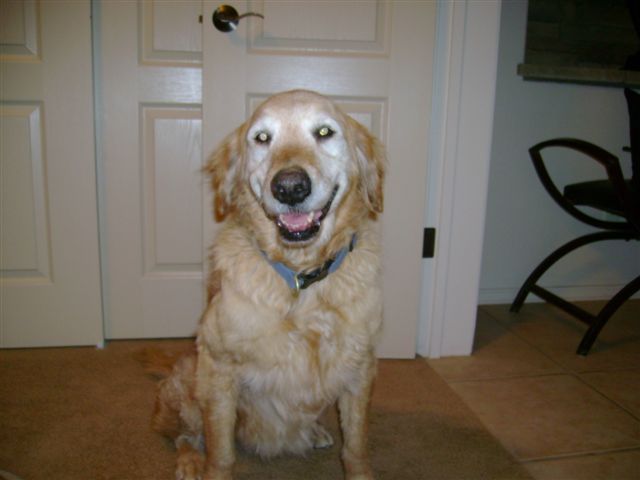 Goldie was an owner turn in. Mom is older and had her for a number of years. Goldie is 7 or 8 but acts like she she 4. She is active, charming and has really blossomed in her foster home. She listens and is really excited to learn what she is supposed to do.
Golden will be a great dog for a family who wants a dog who loves to go walking, running or hiking. Goldie is not good with cats and is great with other dogs.
Here is her foster's report:
Goldie has quickly learned some manners and no longer will jump up on
counters. She is fully house-trained and has mastered the doggie door.
She gets along great with my other 3 Goldens, 2 females and 1 male. Goldie
also loves children. She is the sweetest and most gentle of Goldens and
although she has a very gray face, she is most active. She still is a
little thin, but has gained some weight and appears very healthy.
email karen at Karen_Smoot@bcbsnm.com if you would like to meet Goldie.