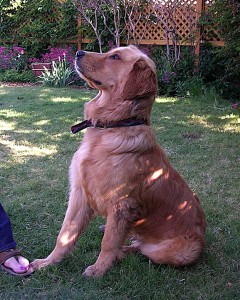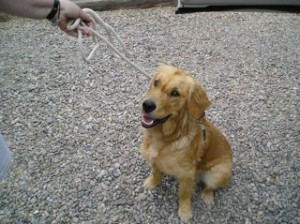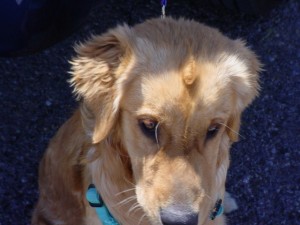 Here is a sweet 10 monther with a great personality. He loves people and dogs and is a leaner.
Buddy is neutered and has had his shots. He willing and enthusiastic. He has been VERY responsive to being trained.
He is very, very cute and has a cowlick right on the top of his head. If you are looking for a young boy with lots of love, this is your dog. Here is his foster's report
Just a few things about Buddy—first of all, he is an absolutely wonderful dog. He settled in easily and will thrive with anyone who can give him lots of love, walking and discipline. He is so eager to please and made great strides. I will miss him greatly–as will Lucy!! I hope he gets placed to the right person soon!! (Otherwise, I will be begging to keep him.) He really is something special!
Email me if you want to me him. kathleen@radianttecovery.com