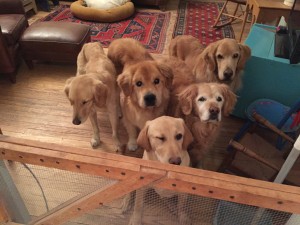 Granny is the one with the white face. She is 16. Her person moved int a long term care place and she couldn't go along. She is old and stiff in the morning. She is hard of hearing but incredibly funny. She has a remarkable sense of humor. She loves to eat and barks at 4 pm for her dinner.
This would be a perfect dog for someone who is low energy and would simply love a companion
Email me if you might be willing to provide a place for this old girl to live out the rest of her life.
kathleen@radiantrecovery.com