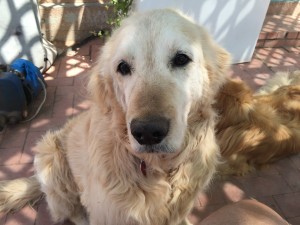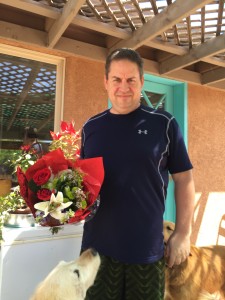 Buddy is expressing his approval of my son David's Mother's Day Flowers 🙂
Buddy is an 8 year old male. He is neutered, has had all his shots, has a chip, and is heart worm and tick disease negative. His people decided they didn't want him and gave him back to the shelter. He gained some weight, so is in our spa program. He went to the groomers to get all cleaned up and looks great.
Buddy F is one of the white faceers who looks older but acts like he is 2.
He has a great attitude, loves people and in one funny boy. He is healthy and motivated to be a slim, cool dude.
let me know if you would like to meet him. kathleen@radiantrecovery.com