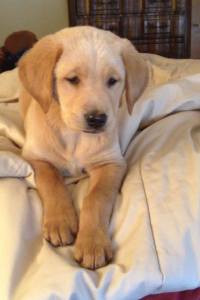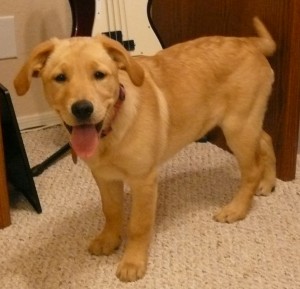 Bailey is 3 1/2 months and just came back to us. She is housetrained, leash trained and adorable. That is her looking goofy on the right.  On the left is what she looked like last month (that is her brother Tucker). She is actually WAY cuter than her picture, but it is what I have right now.  So she is a golden/lab cross and is a sweet, sweet girl.
she is up to date on her shots, is microchipped and has a spay appointment for next month.
email me if you are interested…kathleen@radiantrecovery.com
and make sure I have your application on file.